American photojournalist Dan Weiner (b. New York City, NY, 12 October 1919; d. near Versailles, KY, 26 January 1959), despite a professional career that lasted only a scant ten years before his untimely death in a plane crash, remains one of the most important and most eloquent documentarians of life in the 1950s, both at home and abroad. He is widely credited for the pivotal role he played in the development of documentary and humanitarian photography.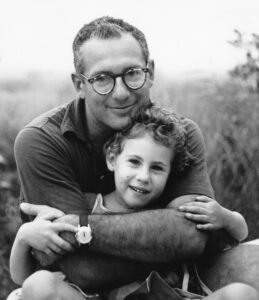 Working during the heyday of the great picture magazines – Fortune, Collier's, This Week, Life, and Look – he produced images, almost always of people, that are still widely recognized and reproduced more than half a century after his death.
Weiner's parents were immigrants to New York City from Russia and Romania in the early 1900s; Dan grew up on East 104th Street, a middle-class neighborhood at the time, in a brownstone that his family shared with his grandparents. He attended New York City public schools and developed an interest in painting, much to the distress of his father, who had had little success in any of the several jobs he had held. In 1934 on his fifteenth birthday, Dan received his first camera, a 9 x 12cm Voigtlander, as a gift from an uncle and began to teach himself to photograph, develop, and print his pictures.
He studied painting at the Art Students League and later at the Pratt Institute, supporting himself by working during the day. He joined the Photo League, where he was associated with Paul Strand, Sol Libsohn, Dorothea Lange, and Sid Grossman, and became familiar with the work of the great photographers of the Depression era: Walker Evans, Ansel Adams, Edward Weston, Lewis W. Hine, Berenice Abbott, Henri Cartier-Bresson, George Brassai, and others. Soon he was teaching an advanced class at the League, while taking part in Grossman's Documentary Class, out of which grew the "East Side Group," photographing people and events around the lower East Side. As his wife Sandra, whom he met during this period, later wrote, it was "an inspiring period for a young photographer."
Weiner landed a job as an assistant to a commercial photographer, but continued to shoot people around the city and in Central Park. In 1942 he and Sandra were married, and Dan made the decision to give up painting and devote himself entirely to photography. From 1942 to 1946 he served in the Army Air Force as a photographer and instructor, stationed in Georgia where Sandra was able to join him for three of those years. An Air Force buddy gave him a 35mm Contax, and although he had never before used an eye-level camera, he took to it immediately, preferring its size, convenience, and relative unobtrusiveness.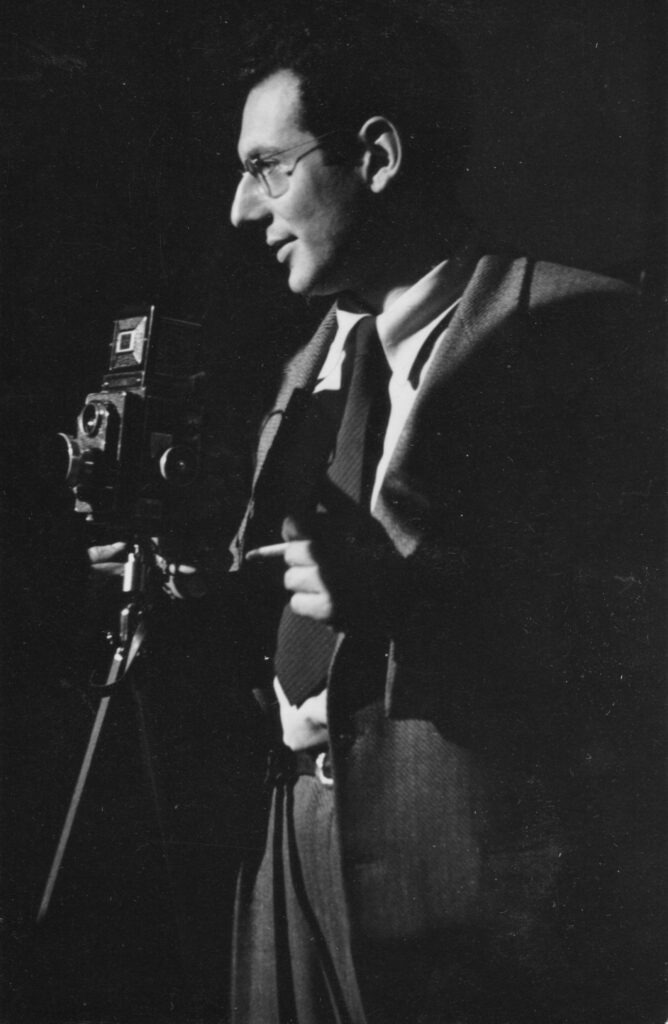 Back in New York in 1946, Weiner set up his own commercial studio, beginning by photographing women's hats for catalogues. The following year, the Photo League found itself on the U.S. Attorney General's list of "subversive organizations" and disbanded. In 1949 Weiner gave up his studio and turned full time to accepting assignments from the glossy picture magazines: This Week, Collier's, and Fortune, where Walker Evans was a colleague.
One of Weiner's first assignments was photographing an old-age home in Fort Wayne, Indiana, where twenty-nine individuals had died of malnutrition (Collier's, 1949). In 1952, he photographed the devastating aftermath of a flood in Mondamin, Iowa. Two years later, having spent four months working in Europe, Weiner met Alan Paton, a South African author. Commissioned by Collier's to do two articles on African Americans, Weiner and Paton worked together again in 1955, this time on an independent project in South Africa which resulted in the publication of South Africa in Transition in 1956. On another commission for Collier's in 1956, Weiner covered the Montgomery, Alabama bus boycott, led by Martin Luther King, Jr., which is recognized as one of the first significant stories to be published on the burgeoning civil rights movement. In the winter of 1956, Fortune sent the photographer to Russia, followed by Romania, Czechoslovakia, and Poland in the spring of 1957. Weiner photographed extensively during these trips, hoping to capture a comprehensive overview of the people and their lives; many of the photographs which resulted were published in the magazine. In 1959, Weiner's life and career tragically came to an end, at thirty-nine years of age, in an airplane crash while on assignment near Versailles, KY.
Dan Weiner's work has been the subject of several solo and group exhibitions since his first one-person show, a traveling exhibition that originated at the Camera Club in New York, in 1953.
In 1967, in the landmark exhibition "The Concerned Photographer," Dan Weiner's work was shown alongside photographs by André Kertész, Robert Capa, David "Chim" Seymour, Werner Bischof, and Leonard Freed, organized by Cornell Capa, founder of the International Center of Photography in New York.
In 1989, the Museum of Modern Art in New York presented America Worked: The 1950s Photographs of Dan Weiner, in association with a publication of the same title.
Examples of Dan Weiner's photographs are included in the permanent collection of the Museum of Modern Art, the Metropolitan Museum of Art, the International Center of Photography in New York, the San Francisco Museum of Modern, many other national and international museums, and numerous private collections.